Do you want access to exclusive Kristin Sesselja content?
Do you want to be informed early of any new releases?
Do you want the chance to win in giveaways?
​
if the answer is yes to any of these:
Subscribe to the mailing list!
On 2.April Kristin followed the release of her
sophomore EP with an empowering love song. Female songwriters that write about heartbreak and their love life tend to get asked in interviews what they will write about once they find happiness and are no longer heartbroken. In the song Kristin Sesselja plays around with the answer to that question, combining her love of writing heartbreak music and her love of this new person in her life. The song is a quirky and badass anthem for people that find themselves falling in love when they're used to being hurt.
Breakup Blues is Kristin's sophmore EP but much more mature, personal and poppy than anything she's ever released before. Containing the singles "FUCKBOYS" and "What Would I Do Without You?" the EP deals with various emotions through the trauma of heartbreak and follows her on a journey to self acceptance and finding happiness through all the sadness. Although being only 20 years old her music is relatable to people of all ages.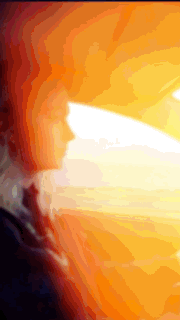 Kristin Sesselja is a 19 year old singer/songwriter from Iceland.
Writing pop songs with a combination of catchy melodies and intimate lyrics, Kristin has created her own unique style of music which reflects her life and personal experiences.
Kristin has been writing, releasing and performing her music since she was 12 years old and since she covers topics varying from heartbreak, friendships and love to her relationship with herself, Kristin's songs are relatable to people from every generation.
​
​